King Power MAHANAKHON
King Power Mahanakhon is Thailand's new architectural landmark, located in the heart of Bangkok's central business district at Chong Nonsi BTS station. A place where luxury meets privilege, the 78-story mixed-use development is also home to the Ritz-Carlton Residence, The Standard, Bangkok Mahanakhon, FIRSTER and King Power Mahanakhon SkyWalk--a state-of-the art observation deck boasting the city's most epic views at 314 meters.
King Power Mahanakhon Building was conceived to reflect the ambition and excitement of one of the world's most dynamic cities. It is a showcase of one of the most significant examples of contemporary architecture and urban design in all of Thailand. Designed by an award-winning architect, the Mahanakhon Building spirals up through the urban jungle of Bangkok, representing this vibrant city. Bangkok, with its contrasting mix of traditional temples and modern skyscrapers, has developed an eclectic skyline and the Mahanakhon Building fits right in.
At 314 meters and 78 floors, it is recognized as Thailand's Tallest Building (2016 – 2018), certified by the Council of Tall Buildings and Urban Habitat in April 2016. Its luxury 'mixed-use' development is specifically designed to complement the city's existing skyline and gives Bangkok an iconic architectural landmark.
color
Mahanakhon Skywalk
One of the best premium attractions at the heart of Bangkok! Combining unique views with an unmatched guest experience
View Details
Here's a quick look of the Mahanakhon Skywalk! Explore each floor in more detail below.
Here's a quick look of the Mahanakhon Skywalk! Explore each floor in more detail below.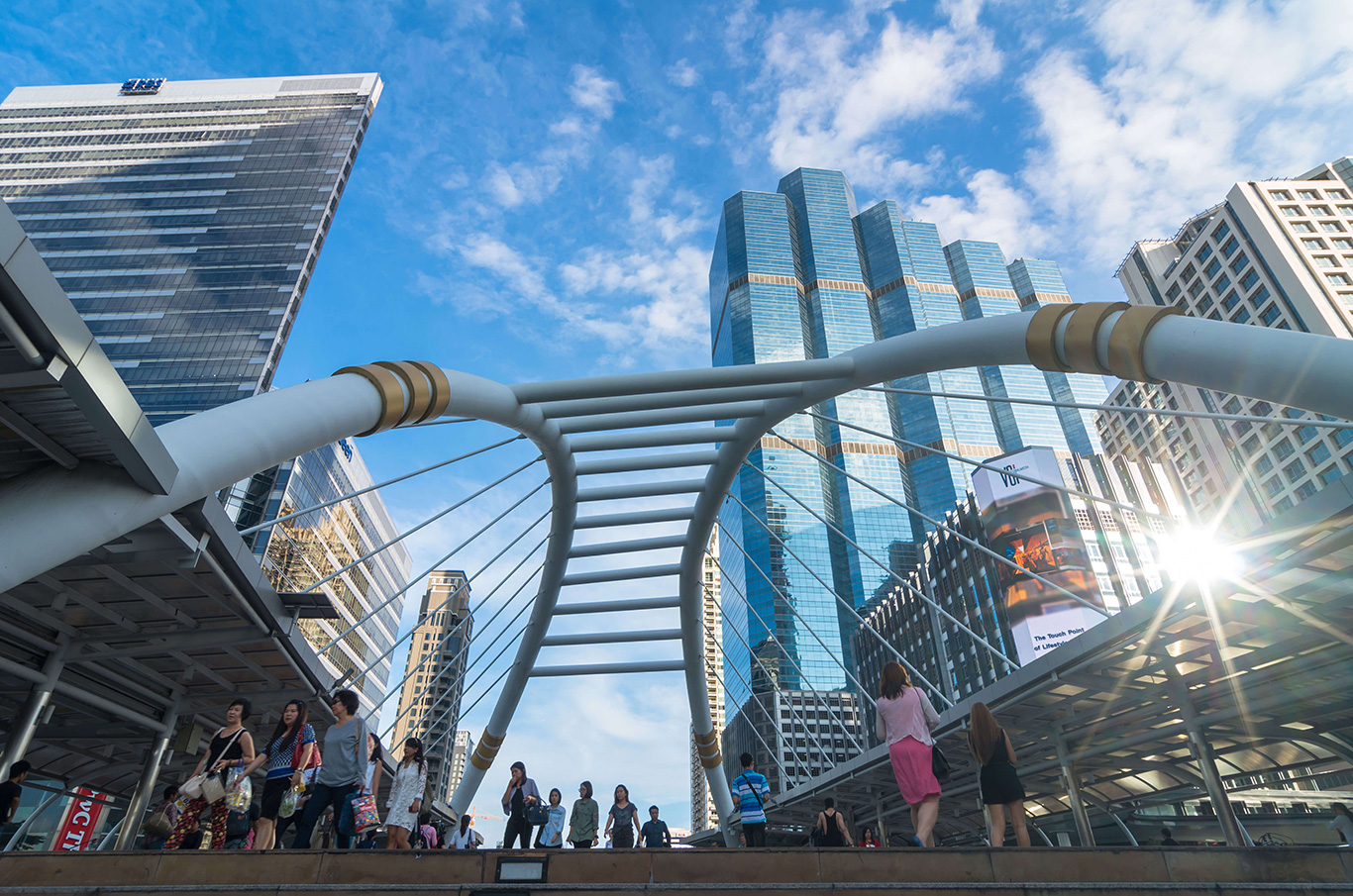 NEARBY ATTRACTION
Bangkok is a city with infinite layers which needs to be explored. Check out the popular neighbourhoods nearby King Power Mahanakhon and be sure not to miss a thing.
View Details
Car Parking
Limited parking is available at Mahanakhon CUBE. It is highly recommended to take public transportation to the building.
Parking is available at Mahanakhon CUBE and nearby buildings:
– Sathorn Square
– Silom Plaza
– Sathorn Thani