KING POWER MAHANAKHON EXPERIENCE
Experience Bangkok's spectacular views from Thailand's highest observation deck at the height of 314 meters, featuring one of the world's largest glass tray. Located at the heart of Bangkok, the world-class attraction is easily accessible via public transportation and BTS skytrain.
King Power Mahanakhon is recognized as one of Thailand's tallest buildings, at 314 meters. From the Mahanakhon SkyWalk, the view of Bangkok below is spectacular and intriguing, whether day or night. Watching the BTS Skytrain as it snakes through the city like a miniature toy train, with the long lines of glowing car headlights in the evening traffic like so many pulsing arteries, you realize that you stand atop the very heart of the tremendous center of life and activity which is Bangkok.
Learn about Bangkok's key landmarks and attractions through cutting edge Interactive Augmented Reality at the Mahanakhon SkyWalk. Create memorable moments in your hand with a variety of gimmicks and the latest state of the art technology.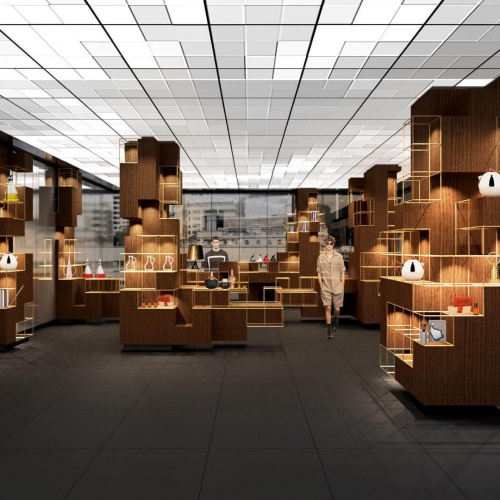 Enjoy a wide variety of duty-free products at great value. Shop exclusive items only available at King Power Mahanakhon. An international flight to/from Thailand and passport are required to purchase duty-free items. Non-travellers are welcome to the retail area where souvenirs and exclusive merchandise are available.
Mahanakhon CUBE provides some of Bangkok's best dining experiences, with a showcase of leading international restaurants, cafe and gourmet products including Dean & Deluca's flagship store, M Krub, and L'Atelier by Michelin star chef, Joel Robuchon.
Browse through King Power Mahanakhon's photo gallery for a preview of what can be expected at Bangkok's iconic architectural landmark
AUGMENTED REALITY EXPERIENCE
APPLICATION